The conventional approach to careers, which involves aiming for a single job and sticking with it over the long haul, has become obsolete. The contemporary work environment is in a state of perpetual flux, and individuals are frequently compelled to adapt, switch careers, or redefine their professional personas to remain pertinent.

Within our Volatile, Uncertain, Complex, and Ambiguous (VUCA) world, the essence of career strategy revolves around answering the question, "Who do I aspire to become?" It pertains to the cultivation of your professional identity, how you perceive yourself in your work life. This endeavour can pose challenges, even for individuals with MBAs and extensive professional experience, yet it also offers the prospect of substantial personal growth and self-discovery.

During this 90-minute workshop, Andrew Jones, the Executive Coach, will divulge insights derived from recent coaching engagements and research. Participants will have the opportunity to glean knowledge from their peers and acquire practical tools that can be swiftly applied to address questions such as:
What are my 

desired career aspirations

 and personal goals?
What steps should I take to formulate an effective career strategy for myself?
What indicators can I look for to determine my readiness for the next career move?
What is the most suitable next role for me, and how can I discern it?
What actions can I take to 

enhance my skills and qualifications

 for that role?
How can I 

uncover my true passion

 and sense of purpose in my work?
What if I'm struggling to identify my passion and purpose?
Who can provide guidance and support on this journey?
Join us to have your questions answered!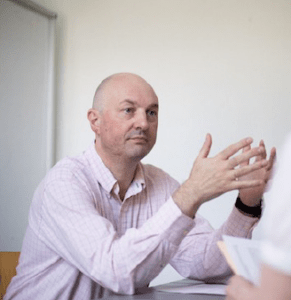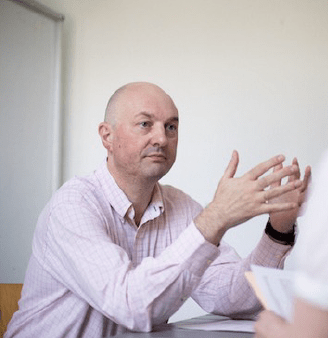 SPEAKER PROFILE
Andrew Jones
Executive Coach, Mentor & Leadership Development Facilitator
Andrew is an Executive Coach and Facilitator with 31 years of Leadership experience in Asia, 25 of them based in Singapore. He has worked with diverse organisations and individuals in Asia to solve many Leadership puzzles. His dynamic coaching style, tools and processes depend on the client's objective which can include leadership, business transformation/strategy, group dynamics in teams, problem-solving, handling conflict, developing emotional intelligence, behaviour change, executive presence and others.
Andrew holds a Masters of Coaching & Consulting for Change. Prior to his successful coaching career, Andrew was a Managing Director at Deutsche Bank AG for 13 years, where he led Global HR, Operations & IT functions. In the 90s, he worked in the Middle East in HR Corporate and Consulting roles after leaving the UK.
Event Details:

Date

7 November 2023, Tuesday

Time

7.00pm - 8.30pm (SGT)

Mode

Singapore In-Person Event: 80 Robinson Road, #13-01, Singapore 068898
Overseas Online: Zoom