"MSc Financial Management is your unrivalled exposure to emerging and powerhouse economies across the Asia Pacific."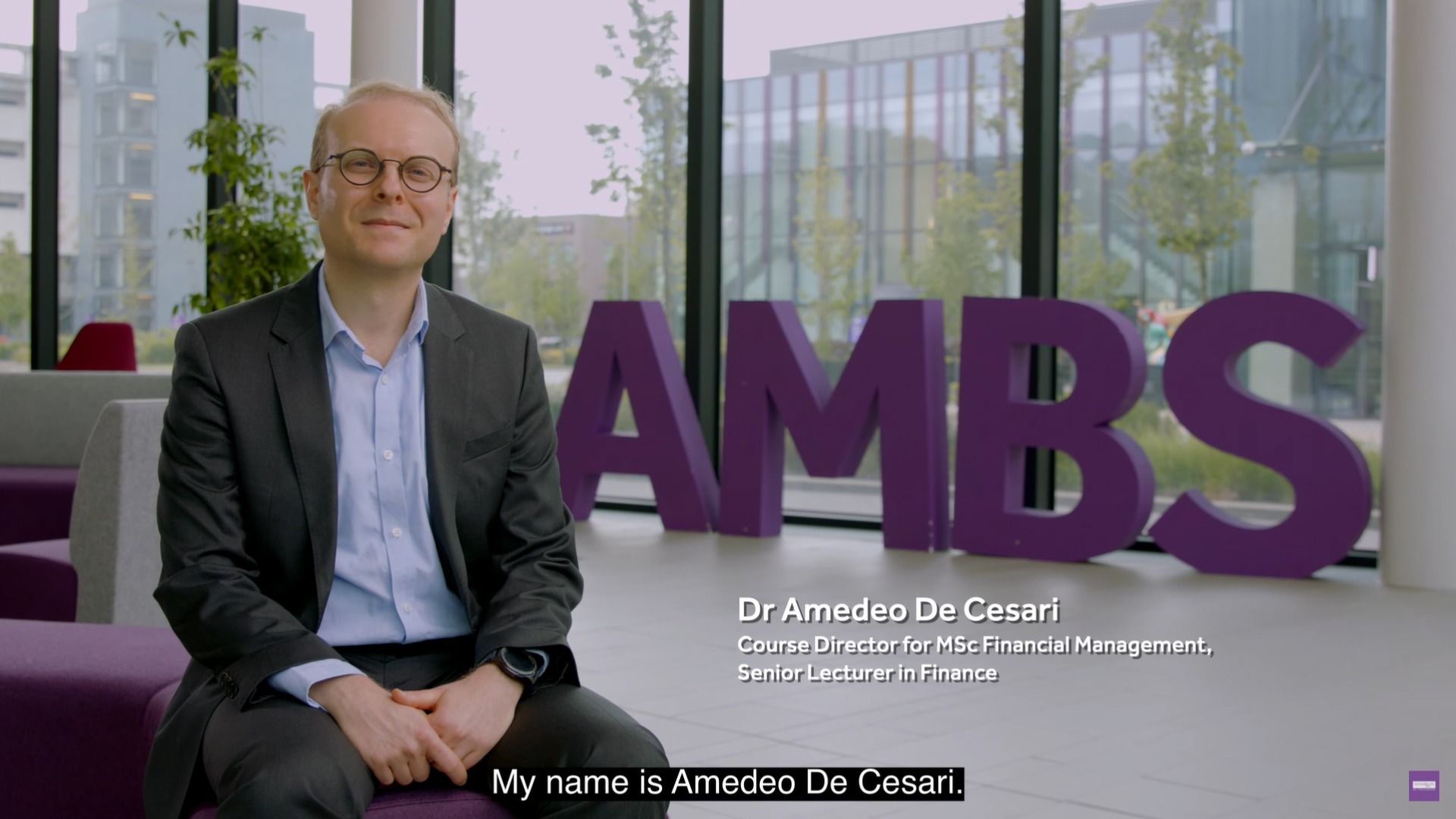 The Manchester MSc Financial Management Advantage
Flexible Learning
Study while you work. No exams, 100% coursework & assignment based.

Studying a flexible course means you can learn while you continue to work, directly applying the skills and knowledge you learn immediately to solve your day-to-day business challenges in finance.
Engaging Workshops
Held at leading financial hubs - Singapore & Hong Kong

Meet and network with industry peers and global experts during workshops, held over six days, twice each year at our prestigious Singapore and Hong Kong locations.
Holistic and Well-rounded Curriculum
Enhancing your career opportunities in the world of finance

The programme's well-balanced combination of online learning excellence and face-to-face conferences with industry leaders allows you to experience finance in action. This, coupled with company visits, study trips, networking events, and career training/workshops, will equip you with the means to flourish in the finance industry upon graduation.
Globally Recognised
Our Accounting & Finance studies is ranked Top 25 in the world

The University of Manchester is ranked 27th in the world (QS World University Ranking 2020) while Alliance Manchester Business School's Accounting and Finance Studies is ranked 21st globally (QS World Rankings 2020).
Cutting Edge Research
Experience the University's one-of-a-kind Data Visualisation Observatory

The University of Manchester is an international powerhouse for Financial Technology (FinTech) research, teaching and innovation. The first of its kind in the UK, its Data Visualisation Observatory offers interactive 3D visualisation of data to visualising monetary flows and stock market behaviours in Fintech.
Alumni & Networking
Connecting you to a powerful global network of business contacts

Join the ranks of our senior management and C-Suites working in top financial institutions across the globe. When you join our MSc Financial Management programme, you become part of an extensive network of the 90,000 AMBS alumni across 190 countries worldwide.
The course will equip you with:

A deep understanding of the tasks that financial managers and other similar finance practitioners undertake and the objectives they pursue;
The ability to describe and interpret the functioning of financial markets;
An understanding of why and how successful companies rely on and benefit from well-functioning financial markets;
The skills and knowledge to analyse and synthesise complex information from corporations and financial markets, and offer solutions to challenging problems;
The capability to search and gather relevant financial information from several sources such as companies' annual reports and financial databases;
Flexible and relevant transferable skills that finance practitioners require in their career.
Each unit consists of 15 credits (excluding the final project) and requires a total of 150 hours of study per unit.
There are no exams within the MSc. Summative assessment comprises individual and group coursework, with two assessments per unit. We will provide online quizzes and activities through each unit as methods of formative assessments.
The final project will consist of a group project.
FOUNDATIONS OF ACCOUNTING
Introduction to accounting
Accounting conventions and techniques to support organisational decision-making
Foundations and principles of management and financial accounting
Introduction to finance
Time value of money and asset valuation
Cost of capital and capital budgeting techniques
Introduction to corporate finance
Cost of capital estimation and advanced capital budgeting techniques
The choice between equity capital and debt capital
GLOBAL FINANCIAL MARKETS AND INSTITUTIONS
Overview of the global financial system
Banking and financial regulation, investment banking and private equity
Risk management and hedging strategies
DATA ANALYSIS AND STATISTICAL TECHNIQUES
Basic econometric tools to estimate relationships between variables
Formulation of empirical hypotheses to be tested
Interpretation of results from statistical and econometric outputs
FINANCIAL STATEMENT ANALYSIS
Strengths, limitations and developments in contemporary financial reporting
Interpretation and assessment of firm performance
Credit and debt analysis to predict the likelihood of financial distress
INTERNATIONAL FINANCIAL MANAGEMENT
Principles underlying financial decision-making by multinational corporations
Foreign direct investment decisions, exchange risk and hedging techniques
Political risk measurement and management
QUANTITATIVE METHODS FOR FINANCIAL MANAGEMENT
Sophisticated statistical tools for finance practitioners
Analysis and forecasts of time series data
Empirical interactions between stock returns, exchange rates and other variables
VENTURE CAPITAL AND PRIVATE EQUITY
Introduction to venture capital and private equity
Fund raising activities by private equity investors
Identification of capital investment opportunities and capital allocation, and management of investments to maximise returns
BUSINESS MODELS AND FINANCIAL STRATEGY
Evaluation of alternative business models to create and capture value
Short- and long-term financial decisions over the lifecycle of the firm
Fintech and other innovative sources of finance
Identification of topic to study and formulation of plan to collect information and data on the topic
Selection of suitable methods and analysis of information
Dissemination of the results of the study
Enjoy flexible exit points that are aligned with your career development
When life changes, your studies should be flexible enough to change with you. You will be able to graduate with a postgraduate qualification if you've met the following requirements:
Postgraduate Certificate
Postgraduate Diploma
Masters
Postgraduate Certificate
Candidature up to 1 year.
To graduate, students must complete 60 credits (4 units) to be awarded with a Postgraduate Certificate.
This programme allows you to build on your study to achieve the right level of qualification for you. Students can return to stack towards a higher qualification at a later time.
Postgraduate Diploma
Masters
You'll benefit from the flexibility of an online course, complemented by valuable face-to-face learning through our six-day workshops held in Singapore and Hong Kong.

Our workshops give you an excellent opportunity to develop your global professional network and discuss experiences with colleagues working across the world in diverse professional environments. You will also meet the academic team, who will be on hand to discuss the course and answer any questions.

Enjoy time off from your day-to-day working life to spend time with your classmates, working in groups to apply theory to practice through real-life case studies based on contemporary business problems.

Please note that if travel restrictions are in place the workshops will be delivered virtually.
Culture of Teaching Excellence
Recognised as one of Europe's most experienced Accounting and Finance teams, our academics are global thought leaders and exceptional teachers who are committed to your professional development. Our faculty members have published papers in leading scholarly journals, received recognition for teaching & research excellence, acted as consultants to large corporations, and served as inspirational teachers and mentors. 
Meet Some of Our Full-Time Faculty @ AMBS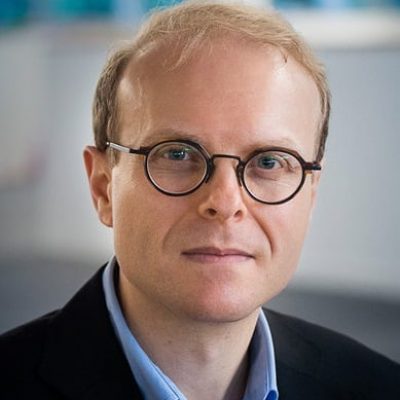 Course Director, MSc Financial Management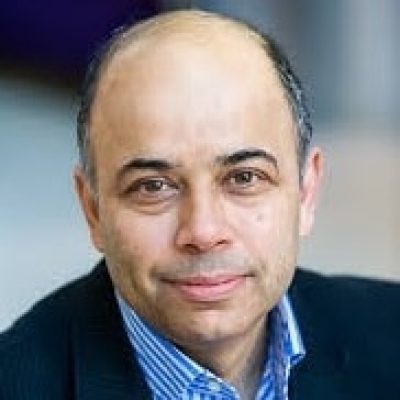 Professor of Finance, AMBS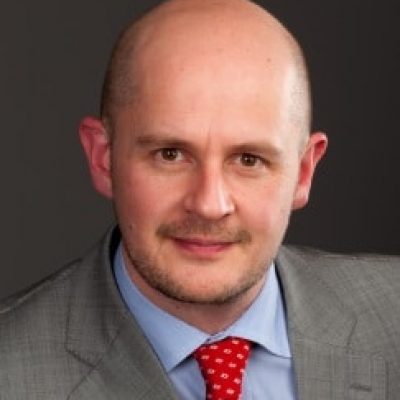 Senior Lecturer in Management Accounting, AMBS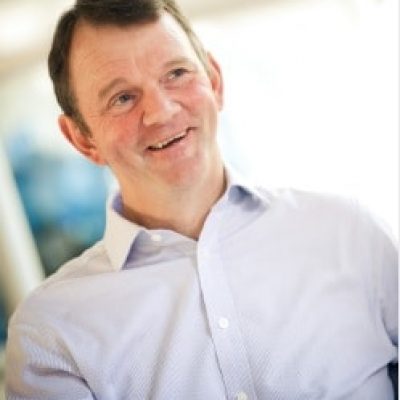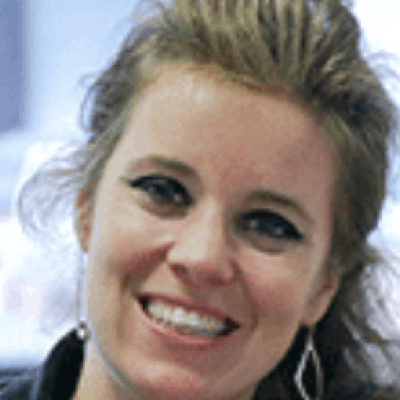 Senior Lecturer in Finance, AMBS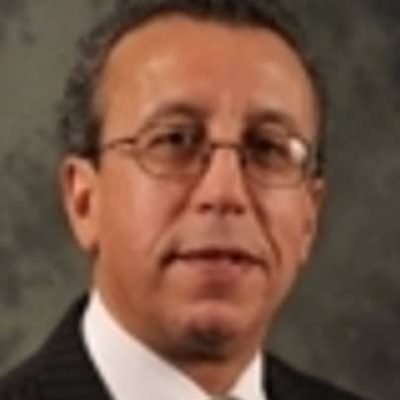 Professor Brahim Saadouni
Professor of Accounting & Finance, AMBS
Teacher - Students Ratio - 1:35 students
Your future career prospects & pathways
Our MSc Financial Management programme is designed to prepare you for a successful career in the world of finance, wherever in the world you plan to work. This course will enable you to develop the professional financial and management skills alongside the expertise required to make you a valuable asset in your work from day one of your career.

This MSc Financial Management programme primes you for a myriad of roles. Learn how to become highly relevant regardless of where you aim to carve out your career. Within the finance function of large organisations, in smaller businesses where the ability to control finances is essential or even in public sector organisations.
Graduates from this Master's degree may find employment in prominent industries such as Banking, Finance, Capital Markets, Asset/Wealth Management, Venture Capital & Private Equity or Consulting.

Our AMBS graduates (MSc Finance, MSc Accounting and Finance) have gone on to secure lucrative job roles in their career journeys, with some of the most relevant opportunities to this Master's degree including, but not limited to, careers such as:
Auditors
Bank Managers
Business Development Specialists
Business Transformation Consultants
Corporate Tax Associates
Data Analysts
Finance and Accounting Managers
Financial Analysts
Financial Reporting Officers
Investment Bank Analysts
Risk Analysts
Trading Accountants Managers
…and more.
Our AMBS graduates have gone on to work in various different organisations and sectors including: 
Whether you are looking to reach new heights in your existing industry or change direction completely, you will graduate from MSc Financial Management with the skills, experience and confidence you need.
INTAKE
September 2024
APPLICATION DEADLINE
2nd August 2024 (Friday)
FEES
£22,680 inclusive of GST
(*subject to changes)

PROMOTION
APPLY NOW to enjoy GST absorption for a limited period only. Please contact us for more details.
COURSE DURATION
24 months
LEARNING MODE
Part-time blended learning : 6 days face to face workshops per semester + online learning
WORKSHOP LOCATIONS
Singapore & Hong Kong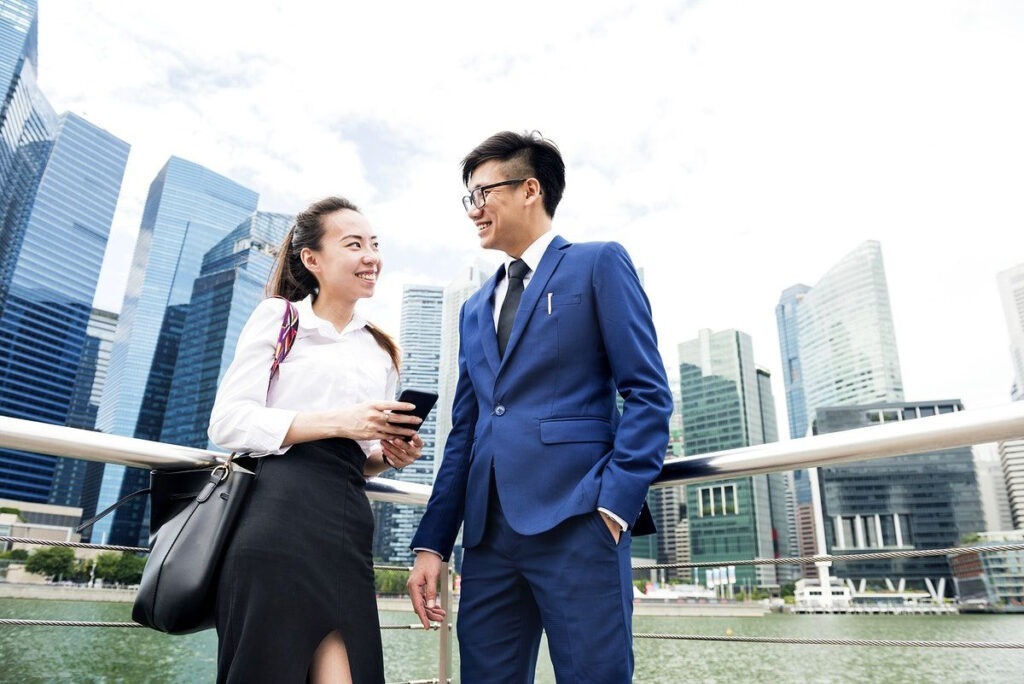 Speak to us for more information on our MSc Financial Management programme
The 2020/2021 Academic Year – A Message to Our Students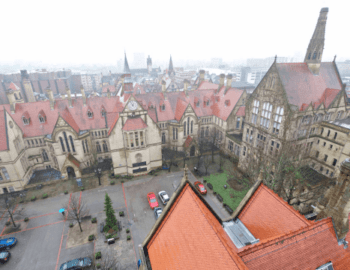 The Covid-19 pandemic has brought upon us a time of deep reflection and contemplation with how to approach the semesters to come. In these uncertain times, we would like to further discuss our arrangements for the year ahead.

We would like to reassure you that your safety and wellbeing are our main priority, as well as ensuring that we deliver outstanding teaching, learning and student experiences. We want to reassure you that we're doing everything we can to enable every student to fully participate and engage in their studies, regardless of your personal or family circumstances and the changing course of the pandemic. We're hard at work behind the scenes developing excellent, creative and interactive teaching for the start of the year.

We have moved our induction activities and welcome events online, so that students who are unable or unwilling to attend at the Centre, may still be able to participate, with Q&A events at the end of each session as well as separate drop-in events especially to address any queries new students may have. The positive feedback from the sessions has led to the introduction of drop-in Q&A sessions to be made available to all Global MBA students, and these drop-in sessions will be conducted twice weekly on Monday and Friday, with members of the Global MBA Support Team present to address relevant queries.
Mixed-mode Teaching and Learning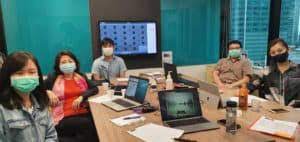 As previously communicated and as many other universities have also now confirmed, workshops will be delivered online in September, and potentially for the entire semester. Nevertheless, in adherence with governmental guidelines and regulations, we will be offering the opportunity for students to attend Virtual Workshops at the Centre. Students will be able to enjoy in-person social connectivity with their peers while working in groups. This hybrid-flexible, mixed-mode teaching approach combines both in-person and online face-to-face teaching and learning activities. This prevents any 'learning deficit' regardless of whether you choose to attend in-person activities or not, to make sure none are excluded.

We are committed to improving and extending our mixed-mode learning provision and are continuing to support our brilliant teaching staff in re-designing teaching material for 2020/21, working with our Institute for Teaching and Learning and through the sharing of best practice on our Teaching and Learning Online Network. We are also currently recruiting additional e-learning and learning technology team members, to provide our colleagues with the very best support and online learning expertise. We ask for your patience and understanding that courses may have minor structural changes, and we hope you understand that any revisions we make are so as to further enhance and improve your learning experience with us.

We are very much looking forward to the new academic year and a return to a slightly different, but very safe and welcoming environment at the Manchester Worldwide S.E. Asia Centre.

From all of us at the Manchester Worldwide S.E. Asia Centre, we hope you stay safe and well. We are, as always, here to support you the best that we can through this extraordinary global situation.