We had the pleasure of organising a masterclass and MBA preview event in Kuala Lumpur on 24 October 2023. Dr. Frank Siegfried, a Teaching Fellow at AMBS and a distinguished DBA Alumnus, graced us with his expertise to deliver the masterclass titled "Tech Revolution Unleashed: Navigating Emerging Trends for Strategic Transformation."
Emerging technologies have consistently demonstrated their power in reshaping markets, transcending the boundaries of industries (beyond the confines of Industry 4.0), and revolutionising the very essence of how we live and work. Notably, Generative AI stands as a transformative force that has the potential to reshape everything in its wake. While CEOs express readiness for this monumental shift, it's not uncommon for other executives to harbour varying degrees of confidence. It is in navigating this realm of uncertainty that a significant portion of growth is achieved.
The event saw participants arriving early and taking the opportunity to network over a delightful breakfast. We were thrilled to host a room filled with inquisitive professionals and look forward to witnessing the transformational changes they will make in their careers when they choose to embark on our #ManchesterGlobalMBA journey.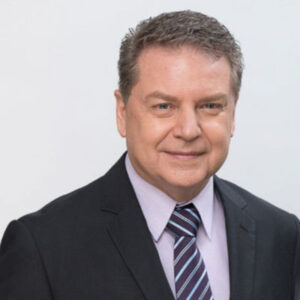 SPEAKER PROFILE
Dr. Frank Siegfried
Teaching Fellow & Capstone Supervisor (Global MBA)
DBA Alumnus of Alliance Manchester Business School
Dr. Siegfried helps businesses conceptualise and execute sustainable strategies, complex transformations, data-driven business models, and value propositions, and training/coaching high-performance leaders to accelerate growth, enhance efficiencies, convert ideas into opportunities and lead turnaround or post-M&A projects in the private or public sector across industries. Dr. Siegfried is also a former early-stage Venture Capital investor who helps commercialise emerging technologies, raising capital and mentoring start-ups/spin-off teams. An experienced associate faculty, he designs, enables and evaluates customised, high-impact training, coaching and consulting solutions for Senior and C-level executives in Asia.
Event Details:

8.15 am

Registration starts

9.00 am

Tech Revolution Unleashed: Navigating Emerging Trends for Strategic Transformation

10.00 am

Manchester Global MBA Preview

10.20 am

Q & A

10.30 am

Networking

11.00 am

End of Event