Open Office Hours with Andrew Jones is a new initiative exclusive to our students and alumni. A complimentary 20-minute, one-to-one session, where you can consult Andrew on anything. Below is a description of Andrew's work, which should provide you with an idea of how he may assist you.
Andrew offers three one-to-one working methods: Coaching, Mentoring or Career Counselling. Career Counselling discussion topics include: Career Strategy, Personal Branding & Social Media for Careers, Professional Networking, Transition to a New Role, Managing your Growth, Working through Retrenchment, Transition to Management, Transition to Leadership, Mid-Career Change, Transition to Entrepreneurship. 
You may ask any topic related to your Personal Effectiveness, Management or Leadership Practice during the Coaching or Mentoring discussion. Some common topics are: Self-Confidence, Emotional Self-Control, Adaptability, Motivation, Resilience, Trust & Relationship Building, Influencing Skills, Communication, Culture Building, Delegation, Organization Development, Decision-making, Executive Presence and Conflict.
Regardless of where you are starting from and the working method, Andrew will guide you through three phases:
How did I get here?

Create your personal inventory of Motivation, Ambition, Experience, Personality, Behaviour, Skills, Knowledge, Network and Passion through a process of self-awareness exercises, appropriate psychometric tools, and career review.

Where am I going?

Create your strategy from your personal inventory. Develop long-term goals and interim objectives to support your development and develop parallel strategies to respond to market trends.

How will I get there?

Pragmatic tools for planning and executing your action plan efficiently and effectively, including personal branding, CV-writing, research, networking, target identification, building relationships, interviewing, assessment centre preparation, managing your pipeline and negotiation through to planning your first 90 days. Specialist services include CV review, interview preparation, and mock interviews.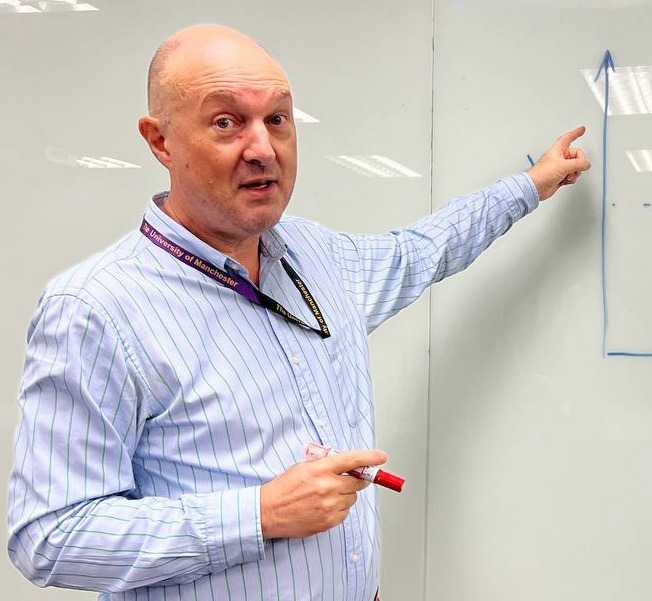 SPEAKER PROFILE
Andrew Jones
Executive Coach, Mentor & Leadership Development Facilitator

Andrew is an Executive Coach and Facilitator with 31 years of Leadership experience in Asia, 25 of them based in Singapore. He has worked with diverse organisations and individuals in Asia to solve many Leadership puzzles. His dynamic coaching style, tools and processes depend on the client's objective which can include leadership, business transformation/strategy, group dynamics in teams, problem-solving, handling conflict, developing emotional intelligence, behaviour change, executive presence and others.
Andrew holds a Masters of Coaching & Consulting for Change. Prior to his successful coaching career, Andrew was a Managing Director at Deutsche Bank AG for 13 years, where he led Global HR, Operations & IT functions. In the 90s, he worked in the Middle East in HR Corporate and Consulting roles after leaving the UK.
Follow Andrew Jones on LinkedIn:
https://www.linkedin.com/in/ajonesasia/