Group dynamics encompass a range of factors that can shape the interactions within meetings, teams, and projects, including unconscious biases, role and power dynamics, hidden agendas and alliances, and in-group/out-group splitting. These dynamics influence how we communicate, make decisions, and collaborate, ultimately affecting our team's effectiveness and results.
In this 90-minute workshop, Andrew will lay out a straightforward framework for examining group dynamics and your role within them. He will impart knowledge gained from working with teams to improve teamwork.
We will look at how to identify unproductive or stuck dynamics and how to change them for the better, whether you are a manager or participant with varying degrees of power.
You will have the chance to practice strategies for assisting Yes-, No-, and Maybe-people to contribute fully during the live role-plays. We'll also test out several approaches to dealing with slackers, snipers, tanks, know-it-alls, and grenades' undesirable traits! You will be given the opportunity to form groups in the workshop and witness the dynamics of those groups as they develop. Together, you'll examine recent meetings that weren't effective and devise strategies for making them more fruitful.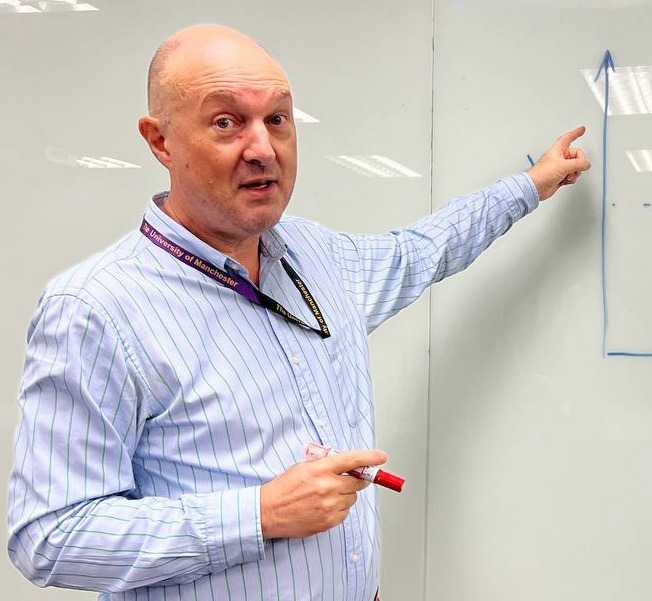 SPEAKER PROFILE
Andrew Jones
Executive Coach, Mentor & Leadership Development Facilitator

Andrew is an Executive Coach and Facilitator with 31 years of Leadership experience in Asia, 25 of them based in Singapore. He has worked with diverse organisations and individuals in Asia to solve many Leadership puzzles. His dynamic coaching style, tools and processes depend on the client's objective which can include leadership, business transformation/strategy, group dynamics in teams, problem-solving, handling conflict, developing emotional intelligence, behaviour change, executive presence and others.
Andrew holds a Masters of Coaching & Consulting for Change. Prior to his successful coaching career, Andrew was a Managing Director at Deutsche Bank AG for 13 years, where he led Global HR, Operations & IT functions. In the 90s, he worked in the Middle East in HR Corporate and Consulting roles after leaving the UK.
Event Details:

Date:

26 September 2023 (Tuesday)

Time:

7.00 - 8.30 PM

Venue:

80 Robinson Road, #13-01, Singapore 068898

Fee:

Complimentary