While the Great Resignation implies that people are leaving the workforce, a large swath of workers is simply reconfiguring what their careers look like. The current disruption is seeing more employees moving around the job market. Post-covid pandemic resulted in more employees fine-tuning to a better work-life balance and making deliberate choices as to where their careers are heading.
In this career development series, Mr Adrian Choo, a Career Strategist and Mentor share his unique framework and valuable insights with the participants in navigating their next phase of career choice. Participants had the opportunity to think about all factors they need to consider and weigh all the risks against the benefits before making the next career move.
At the end of the session, the participants received a promotional code which entitled them to a free personalized Career Agility Report (CAROL).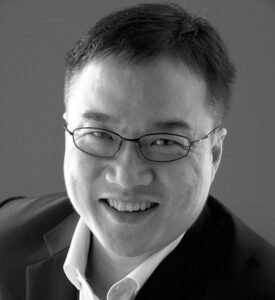 SPEAKER PROFILE
Adrian Choo
Career Mentor | Thought Leader
Adrian "The Career Strategist" Choo is a highly sought-after Career Mentor and Thought Leader. Often quoted in the leading media channels and newspapers, he has a weekly "Happy-at-Work" segment every Thursday morning on Singapore's top Morning Show "Glenn and The Flying Dutchman on OneFM 91.3" where he discusses the important career topics of the day. 
As the CEO/Founder of Career Agility International, he has authored numerous books with content borne from his decade-long career as a C-suite Head-hunter with a top executive search firm. His previous companies include Shell and GE Plastics. He currently coaches Senior Executives on Career Strategy™ and Career Agility™, enabling them to enjoy sustainable and fulfilling careers. Most recently, he was invited to join Forbes Coaches Council.