'First, know thyself' is a common-place maxim that reminds us that Self-Awareness is fundamental to a successful and satisfying life. But what do we do next, when we are not satisfied with what we find out about ourselves?
Self-Management is the least talked about element of Emotional Intelligence and, for most of us, the hardest to develop. It is the selective control, development and communication of specific aspects of our own emotional experience.
In this 90-minute workshop, Andrew will focus on three factors that often come up when he is coaching senior leaders:
Self-Confidence
Optimism
Happiness
Andrew will share insights from his extensive experiences coaching global leaders and recent research about how to develop these aspects in a professional setting.
Andrew will introduce a couple of methods for developing Self-Confidence, Optimism and Happiness, and then participants will coach each other in groups to develop their own personalized action plans. There will be plenty of time for questions and answers.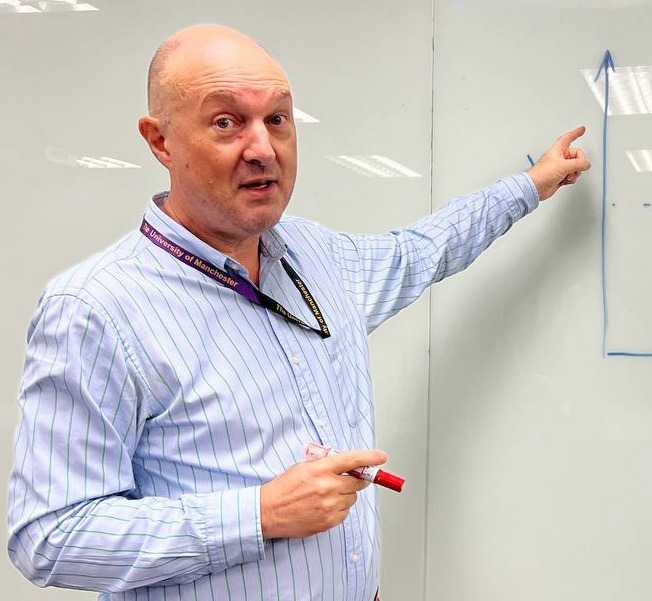 SPEAKER PROFILE
Andrew Jones
Executive Coach, Mentor & Leadership Development Facilitator

Andrew is an Executive Coach and Facilitator with 31 years of Leadership experience in Asia, 25 of them based in Singapore. He has worked with diverse organisations and individuals in Asia to solve many Leadership puzzles. His dynamic coaching style, tools and processes depend on the client's objective which can include leadership, business transformation/strategy, group dynamics in teams, problem-solving, handling conflict, developing emotional intelligence, behaviour change, executive presence and others.
Andrew holds a Masters of Coaching & Consulting for Change. Prior to his successful coaching career, Andrew was a Managing Director at Deutsche Bank AG for 13 years, where he led Global HR, Operations & IT functions. In the 90s, he worked in the Middle East in HR Corporate and Consulting roles after leaving the UK.
Event Details:

Date:

22 February 2023 (Wednesday)

Time:

7.00 - 8.30 PM (SGT)

Venue:

80 Robinson Road, #13-01, Singapore 068898

Fee:

Complimentary