"Education is the most powerful weapon which you can use to change the world" – Nelson Mandela.
The world is facing increasing crises such as climate, inequality and disease, which are set to impact student futures in devastating ways. Without a change in the way citizens think at the ballot box and the supermarket, these crises indicate an intensification of global disaster with very real consequences. 
The crises facing the planet are due to a domination of knowledges serving system-interests detrimental to the survival and happiness of the many. Despite such dismal outlooks, educational leadership is potentially highly influential and represents hope. It is ideally placed to facilitate the global mindedness and intersubjectivity required for future citizens to collectively tackle planetary problems.
Despite the potential of educators to create change, educational leadership thinking to be rooted in the system-world, producing, and demanding strategic action in line with post-Comptian positivism. This advances a focus upon external goods and a blindness toward its own advantage.
Educational leadership requires an urgent change in thinking: one that embraces a critical hygiene of intersubjectivity, global mindedness, and communicative action, reimagining educational leadership as social practice in an interdependent world.
Join us for an insightful session where Alex will be discussing the efficacy of educational leadership in the 21st century in tackling the planetary problems for a sustainable world and also leading the change to reimagine educational leadership as a social practice for positive futures.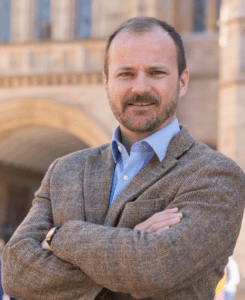 Dr Alexander Gardner-Mctaggart
Course Director
Dr Alexander Gardner-Mctaggart is the course director for the MA Educational Leadership in Practice working in an innovative new educational space between the University of Manchester Worldwide and the Institute of Education. He is also a lecturer in educational leadership at the University of Manchester's Institute of Education (MIE), focusing on international and globalising educational leadership and global citizenship education, and an active member of the Critical Educational Policy and Leadership RIG. He is  responsible for developing, managing, teaching and rolling out the blended Masters in Educational Leadership in Practice, working with the University of Manchester on global rollout of this extraordinary and ground-breaking masters, one of the first to be COVID ready, sustainable and crises resistant.
Event Details:

Date:

24 March 2022 (Thursday)

Time:

7.00 - 8.00 PM (SGT)

Mode:

Zoom

Fee:

Complimentary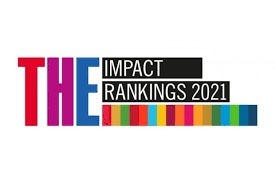 The University of Manchester is Ranked No. 1 in THE Impact Rankings!
We're proud to be World Number ONE in THE Impact Rankings 2021 for the social and environmental impact of our research to help achieve the UN Sustainable Development Goals (SGDs).
The Times Higher Education Impact Rankings are the only global performance tables that assess universities against the United Nations' Sustainable Development Goals (SDGs) at an institutional, local, national, regional and global level, from carbon neutral campuses to global partnerships responding to the Covid-19 pandemic at a multi-national level.