In a post COVID-19 world of unknowns, how is your organisation handling disruptions and uncertainties to ensure sustainability and future success? Join our University of Manchester esteemed alumnus, Dr. Frank Siegfried, who will be conducting a taster workshop on Strategy and Competition: The Practice of Contemporary Firm. Frank will be sharing on why organisations fail and how to turn them around – an urgent and high probability scenario for many businesses as the pandemic evolves.
Strategy and Competition is a capstone course for all MBA candidates and represents a key leadership topic as it explores the challenges and opportunities in ensuring the future success of organisations. The course includes:
Investigate productivity sources, how and why organisations grow, how to win against fierce competition or ways to enhance resilience in times of pandemic shocks.
Explores macro-economic principles that underpin strategic decision making and risks.
The session will also covers an overview of our Manchester Global MBA and MSc Financial Management programmes and how our programmes can benefit your career aspirations. Through the Manchester Method of 'Learning by Doing', our practical teaching approach will equip you with the skills to reflect critically and analytically that help ensure you graduate with the skillset and global perspective that organisations are looking for.
Whether you are already in a management position or wanting to take your career to the next level, or aspiring to take on leadership roles in the future, Manchester can take you further than you'll ever dream.
Register today to save your seat! Invite your friends along to the taster workshop too.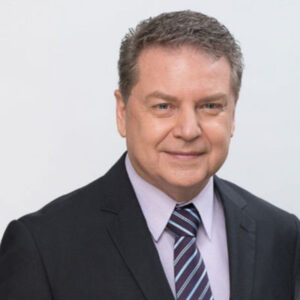 Dr. Frank Siegfried
Frank is a DBA Alumnus of Alliance Manchester Business School, a Teaching Fellow and the Capstone Supervisor for the Manchester Global MBA programme.
Frank is a Founder and Director of a Strategic Management Consulting Firm. He helps businesses conceptualise and execute sustainable strategies, complex transformations, data-driven business models, value propositions as well as training/coaching high-performance leaders to accelerate growth, enhance efficiencies, convert ideas into opportunities and lead turnaround or post-M&A projects in the private or public sector across industries. Frank is also a former early-stage Venture Capital investor and helps to commercialise emerging technologies, raising capital and mentoring start-ups/spin-off teams. An experienced associate faculty, he designs, enables and evaluates customised, high-impact training, coaching and consulting solutions for Senior and C-level executives in Asia.
Event Details:

Date:

12 April 2022 (Tuesday)

Time:

7.00 - 8.00 PM (SGT)

Mode:

Zoom

Fee:

Complimentary
About The University of Manchester
Manchester Global MBA with Triple Accreditations
Interested to find out more about our programmes?