It was indeed an enriching experience attending Andrew Jones' masterclass, 'Transition to Leadership – Be the Winning Leader!'
Armed with a wealth of experience, Andrew shared tips on balancing our early focus, what we deliver now and how it will develop into the future. By observing the traits of a manager and a leader, Andrew enlightened us on the essential transitions required to pave the way towards leadership success.
Our students and alumni eagerly shared their experiences, as well as voicing out their challenges, seeking Andrew's valuable advice. There are also opportunities for them to discuss topics and share their experiences in the breakout sessions. Andrew had also handpicked a few best-selling books on leadership for our recommended reading.
We would like to thank Andrew for the insightful masterclass workshop, as well as students and alumni from Manchester, South East Asia and East Asia for taking the time to join us on 2 March 2022. We hope you had gained useful knowledge to aid your journey in this transition to leadership!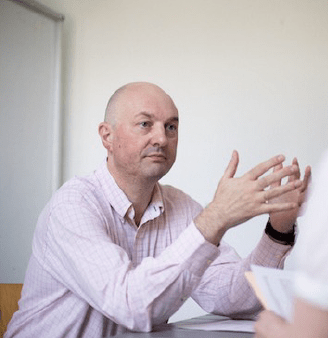 SPEAKER PROFILE
Andrew Jones, Executive Coach – Mentor
Leadership Development Facilitator
Andrew is an Executive Coach and Facilitator with 30 years of Leadership experience in Asia, 24 of them based in Singapore. He has worked with diverse organisations and individuals in Asia to solve many Leadership puzzles. His dynamic coaching style, tools and processes depend on the client's objective which can include leadership, business transformation/strategy, group dynamics in teams, problem-solving, handling conflict, developing emotional intelligence, behaviour change, executive presence and others.
Andrew holds a Masters of Coaching & Consulting for Change. Prior to his successful coaching career, Andrew was a Managing Director at Deutsche Bank AG for 13 years, where he led Global HR, Operations & IT functions. In the 90s, he worked in the Middle East in HR Corporate and Consulting roles after leaving the UK.