Tesla EV landed on our shores in 2021 and it was reported that sales had risen ten-fold within the year. Tesla's mission is to accelerate the world's transition to sustainable energy.
Our Business Accounting and Finance (BAF) masterclass speaker, Daniel Ong, adjunct lecturer with AMBS brilliantly initiated the 'A Study of Tesla from the Lens of Corporate Finance' masterclass on 2 March 2022. He explored how Tesla is achieving its mission through investment and financing activities. Daniel elaborated on the big picture – applying the investment decision, the financing decision and the dividend decision. He also reviewed the prospects of the company and its valuation.
Students and alumni were intrigued by the discussion and participated enthusiastically in this face-to-face, three-and-a-half-hour workshop at the centre. Group discussions were effective and engaging, even while maintaining the safe distance of one metre apart.
We are thankful to Daniel for conducting this riveting masterclass and for the students and alumni for taking the time to attend in person. We hope it was an enriching learning experience for all.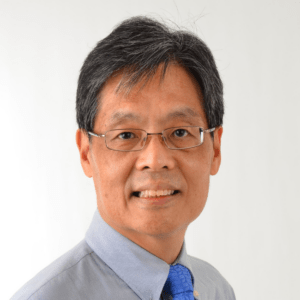 SPEAKER PROFILE
Daniel Ong
Adjunct Lecturer
Daniel Ong is an adjunct lecturer with Alliance Manchester Business School. He obtained his MBA from the University of Manchester and has specialised in teaching Finance and Accounting courses with numerous universities for over 20 years.
Daniel has had extensive experience in the corporate finance sector, with a strong presence and managerial experience in finance and banking, particularly in investment banking and fund management.
He has been a Managing Director at Dynamics Search International Private Limited, Senior Manager at the Government of Singapore Investment Corporation (GSIC) and Assistant Vice President at JP Morgan. He is a Certified Public Accountant (CPA) of the Institute of Certified Accountants, Singapore and is also a Fellow (FCCA) with ACCA.