What a great experience listening to Andrew Jones, Executive Coach and Facilitator, speaking about 'Leading Into Your New Normal'!
Andrew highlighted how we could rebuild trust in virtual teams and provided tips on conducting effective and productive virtual meetings. Our students and alumni also had many opportunities to interact and share their perspectives during the breakout session. The engaging session ended with our attendees asking Andrew many pertinent questions, and we are sure that many received practical, actionable strategies just as we did!
Thank you once again to Andrew for the insightful workshop and to the 50+ students and alumni from Manchester, South East Asia and East Asia for joining us on 24 August 2021 to make the workshop an excellent learning experience for all of us!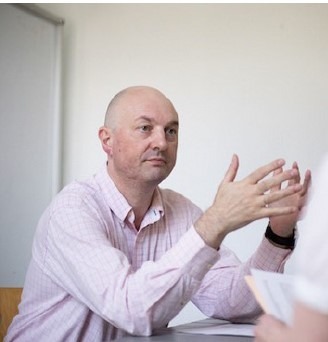 Andrew Jones, Executive Coach – Leadership Development Facilitator – Mentor
Andrew is an Executive Coach and Facilitator with 30 years of Leadership experience in Asia, 23 of them based in Singapore. He has worked with diverse organisations and individuals in Asia to solve many Leadership puzzles. His unique coaching style, tools and processes depend on the client's objective which can include leadership, business transformation/strategy, group dynamics in teams, problem-solving, handling conflict, developing emotional intelligence, behaviour change, executive presence and others.
Earlier, Andrew was a Managing Director at Deutsche Bank AG for 13 years, where he led Global HR, Operations & IT functions. In the 90s he worked in the Middle East, in HR Corporate and Consulting roles after leaving the UK.