The University of Manchester (South East Asia) Centre celebrated its 30th Anniversary through UOMSEA Art & Bowling Charity Day. It took 128 days of dedication and generosity of 68 donors to raise more than S$40,000 in donations. It was truly an honour to have not one, but two VIPs to grace our charity event and the hard work of 26 passionate volunteers and Centre staff combined to garner 186 attendees, including 90 happy participating beneficiaries. It is indeed a sweet note of success to end the year 2022!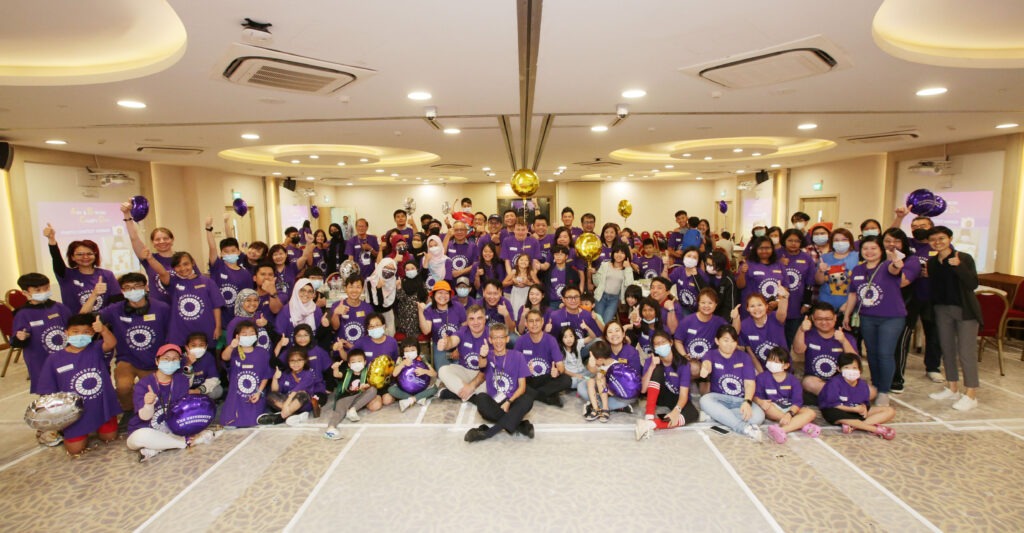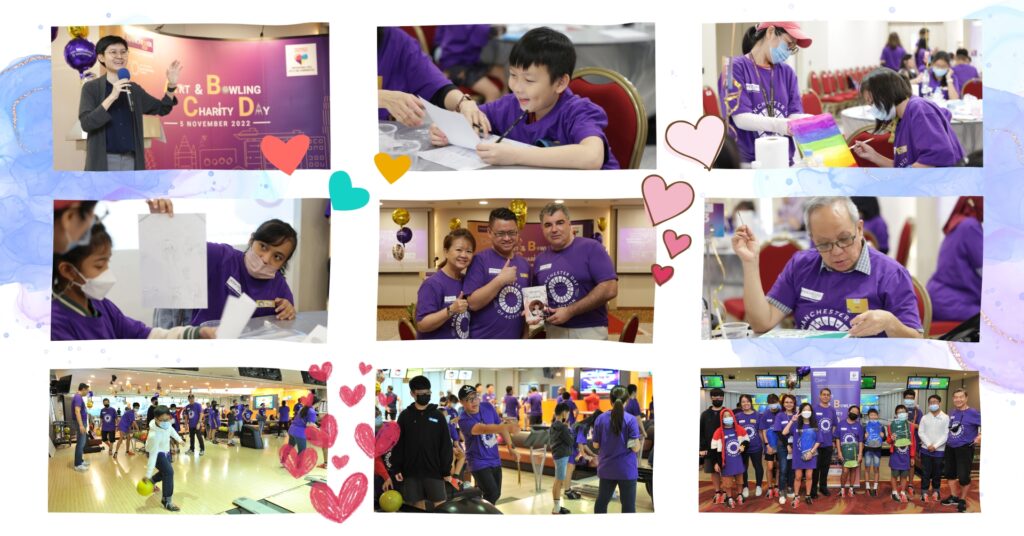 On 5 November 2022, we brought together over 180 valued guests from Singapore and the region for a fun-filled morning of Art Jamming and Bowling at the Civil Service Club @ Tessensohn, in Singapore.
The University of Manchester (South East Asia) Art & Bowling Charity Day 2022 was organised to express our gratitude to alumni, students and donors for their support in our fundraising campaign, and to commemorate a significant milestone for us in Singapore.
For the past 15 years, The University of Manchester South East Asia (UOMSEA) Centre and alumni communities have been actively supporting local charitable organisations as part of our firm commitment to social responsibility and our goal to make a positive difference in the society we live in. As 2022 marks our 30th anniversary in Singapore, we wanted to focus on raising funds to support the President's Challenge 2022, specifically focusing on those whose lives have been impacted by the pandemic.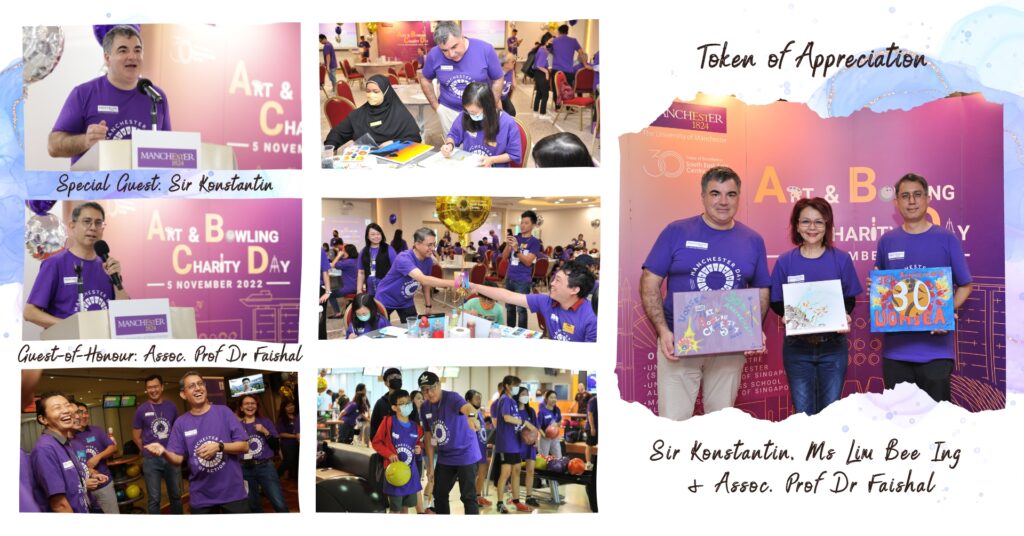 We were delighted to have our prominent senior alumnus, Associate Professor Doctor Muhammad Faishal Ibrahim, Minister of State, Ministry of Home Affairs & Ministry of National Development, grace the event as a Guest of honour. Our other eminent guest, Sir Konstantin Novoselov, Nobel Prize Laureate of 2010 in Physics and Langworthy Professor of Physics at The University of Manchester, also made his appearance at the event. Undoubtedly, their presence further raised the excitement of the event. As a token of our appreciation, each guest was presented with a "UOMSEA 30th Anniversary, Art & Bowling Charity Day" painting created by two of our beneficiaries – Ain Society and DoorSING.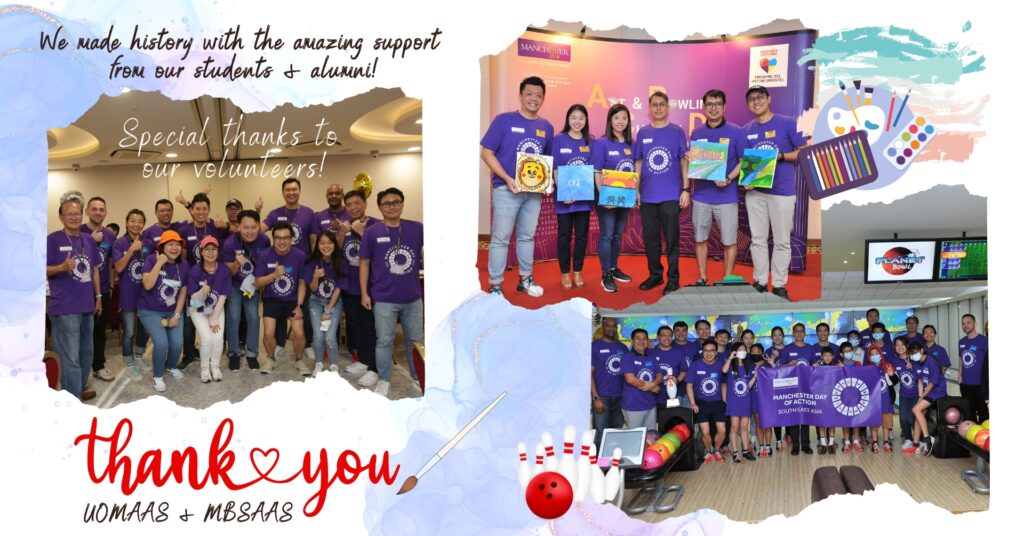 Thanks to the unwavering support of our alumni and student communities, we exceeded our original target of S$30,000 and raised over S$40,000 by early November. This serves as a testament to the great things we can achieve as a collaborative team! All proceeds will go to programmes organised by two beneficiaries of the President's Challenge – Ain Society's Relief Fund under the Serenity Cancer Care and Filos Community Services' 'Waves of Blessing' project.
This event would not have been possible without the help of The University of Manchester Alumni Association of Singapore (UOMAAS) and Manchester Business School Alumni Association of Singapore (MBSAAS). Looking back, it is only through their constant support that we are able to succeed year after year. Thank you all for your generosity and willingness to help those in need.
For the full article, please read the newsletter here.