Artificial intelligence is crucial to innovation and business growth in today's digital world.
Digital transformation has accelerated during the pandemic. According to a 2021 World Economic Forum report, more than 80 percent of CEOs say the pandemic has accelerated digital transformation. Artificial Intelligence is top of mind for boardroom executives as a strategy to transform their businesses. Artificial Intelligence (AI) and Machine Learning (ML) are critical to discovering new therapies in life sciences, reducing fraud and risk in financial services, and delivering personalised digital healthcare experiences, to name just a few examples that have helped the world as it emerges from the pandemic. 
For business leaders, AI and ML may seem a bit like magic: their potential impact is clear but they may not quite understand how best to wield these powerful innovations. AI and ML are the underpinning technology for many new business solutions, be it for next-best actions, improved customer experiences, efficient operations, or innovative products.
Join us for our 'Unlocking the Power of Artificial Intelligence in the Digital Age' webinar on 1 June 2022 at 7.00pm, as we hear the insights from our leading practitioners and innovators from Hong Kong and Singapore.
Event Details:

Date:

1 June 2022 (Wednesday)

Time:

7.00 - 8.30 PM (SG/HK)

Mode:

Zoom
Keynote speech: The Impact of Artificial Intelligence in the Digital Age
Understanding AI, its potential for businesses, the opportunities for implementation and the threats it brings.
Panel discussion: Unlocking the Power of Artificial Intelligence – Impact, Opportunities and Threats
Harnessing Data with AI
How businesses can take advantage of AI to transform your business
HR & Talent Management
AI opportunities, pitfalls and ethics
Risks and compliance of AI implementation
We hope to see you at the event!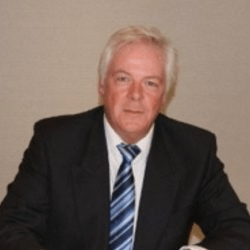 Keynote Speaker & Moderator
Andrew Glover
ICA Chief Examiner Asia & Director of Compliance Education, APAC
International Compliance Training Academy
Andrew has a solid 33 years of experience in compliance. He began his career in the Financial Services sector in 1986, moving into the Compliance arena in 1989, where he was appointed the CF10 (Compliance Officer) Controlled Function and CF11 Controlled Function of Money Laundering Reporting Officer.
In 2003 he established, and still chairs when in the UK, the Money Laundering Reporting Officer's Discussion Group (MLRODG). In 2006 he joined the ICA as the Global Director of Education and Training. He had oversight for the UK and International programmes designed and delivered to regions such as APAC, including Hong Kong, Kuala Lumpur, Mauritius, Melbourne, Sydney, and the United Kingdom.
Today, Andrew is the Chief Examiner for the region and focuses on the ICA programmes' content and the academic aspects. He is also a visiting lecturer and mentor for The University of Manchester.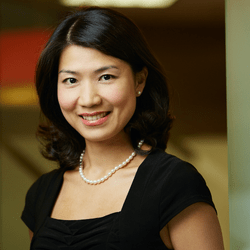 Panel Speaker
Raen Lim 
Group Vice President, Asia
Splunk Inc.
Manchester Global MBA Alumna
Raen Lim is Splunk Inc.'s Group Vice President of Asia. Based out of Singapore, Raen is responsible for driving revenue growth across key markets in the region.
With more than 20 years of experience spanning sales, market and business development, as well as channel recruitment and enablement, Raen is passionate about using technology to help organisations move forward in their digitization journey and realize outstanding business outcomes.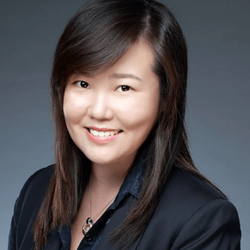 Panel Speaker
Donna Buckland
Senior Director, Controllership & Change
Prudential Corporation Asia
Manchester Global MBA Alumna
Donna Buckland is a Senior Director at Prudential Corporation Asia, heading the regional governance and advisory for investment securities service partnership management and strategic finance innovation initiatives across 12 markets in Asia Pacific. 
She is passionate about sustainability and is a board member of international NGOs – Rotary and UNESCO Hong Kong. Donna is a member of CPA Australia and Chartered Accountants of Australia and New Zealand.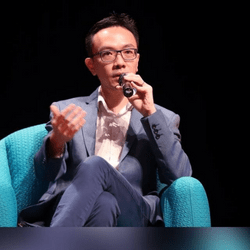 Panel Speaker
Chye Kit Chionh
CEO & Co-founder
Cynopsis Solutions
Chye Kit is the CEO & Co-Founder of Cynopsis Solutions. Under his leadership, Cynopsis is recognised as a RegTech100 company and has received the much-coveted MAS FinTech Award in 2018. Chye Kit was named one of the Top10 FinTech Leaders at the inaugural Singapore FinTech Awards 2019.
Chye Kit has over 20 years of banking and financial markets experience in Asia. He is an Associate Member of the Institute of Singapore Chartered Accountants (ISCA) and a Fellow of International Compliance Association (ICA), United Kingdom. Chye Kit also serves as Board Member of the ICA Singapore Education Advisory Board and the Chair for RegTech Sub-Committee of Singapore FinTech Association (SFA). Chye Kit is also a regular speaker at conferences in the Asian region.