The University of Manchester has been named the world's 27th best university, according to the latest edition of the QS World University Rankings.
This means Manchester maintains its highest ever position in the rankings for a third consecutive year. The University also holds its place as the 6th best institution in the United Kingdom. This year is the largest ever ranking featuring 1,300 universities – 145 more than last year – from 97 different locations worldwide.
The rankings provide an authoritative analysis on the performance of the world's top universities. In total 6415 institution were nominated for the this year's rankings, 3775 were evaluated as eligible, and 1673 were analysed resulting in the final 1,300 being ranked.
This is the latest in a series of global successes for the University in what has been an extraordinary yet challenging year for staff and students.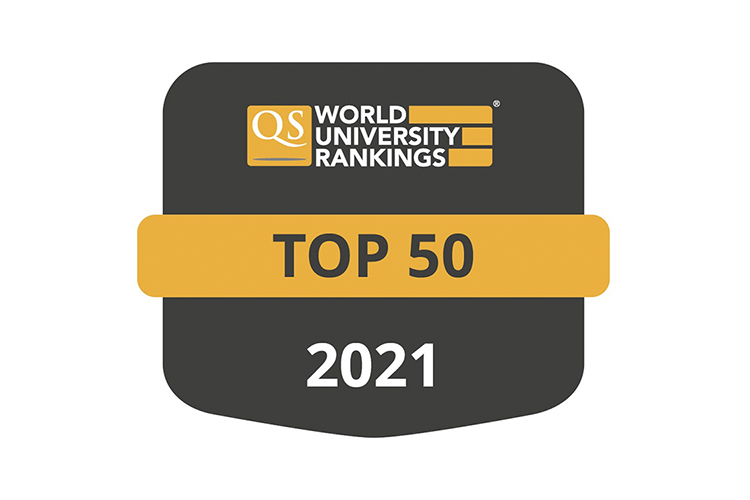 In April, Manchester was named the world's number one university in the Times Higher Education (THE) Impact Rankings. The University topped the table of more than 1,200 universities from around the world on action taken towards the United Nations (UN) Sustainable Development Goals (SDGs). The UN's 17 SDGs are the world's call to action on the most pressing challenges and opportunities facing humanity and the natural world.
The Alliance Manchester Business School also saw international success earlier this year as its MBA ranked 30th in the world, 10th in Europe and 4th in the UK in the Financial Times Global MBA Ranking 2021. This is the annual ranking of the world's best full-time MBAs.
The rankings are representative of AMBS improving in 10 of the 20 categories assessed by the Financial Times. This includes a 20-place increase in the career progress of AMBS' alumni, with the School being ranked 11th worldwide in this category, up from 31st in 2020.