Considering a career in finance? Planning to level up in your current role? Looking to expand your knowledge in the field of finance & management? Our newly-launched MSc Financial Management is the right course for you. 
Developed and delivered by industry experts and highly experienced academics at The University of Manchester, our part-time MSc Financial Management programme will provide you with a solid foundation in the practice of finance within organisations, global financial markets, international financial management, business models & financial strategy and more.
You will get the opportunity to study in two of Asia's top financial & fintech powerhouses – Singapore & Hong Kong, and network with industry experts, finance c-suites & senior managers, as well as alumni working in top financial roles and institutions.
Watch the video below delivered by video delivered by ourse Director Dr Amedeo De Cesari and Academic Unit Lead Professor Arif Khurshed to learn more about the programme.
Timestamps:
2:11 – Course Director (Dr Amedeo De Cesari) Introduction
4:58 – Academic Unit Lead (Professor Arif Khurshed) Introduction
9:58 – Alliance Manchester Business School (AMBS) Introduction
12:00 – What are your career goals?
17:00 – Where will this course take you in your career?
20:28 – Programme structure
25:14 – Programme details
28:15 – Virtual learning environment walkthrough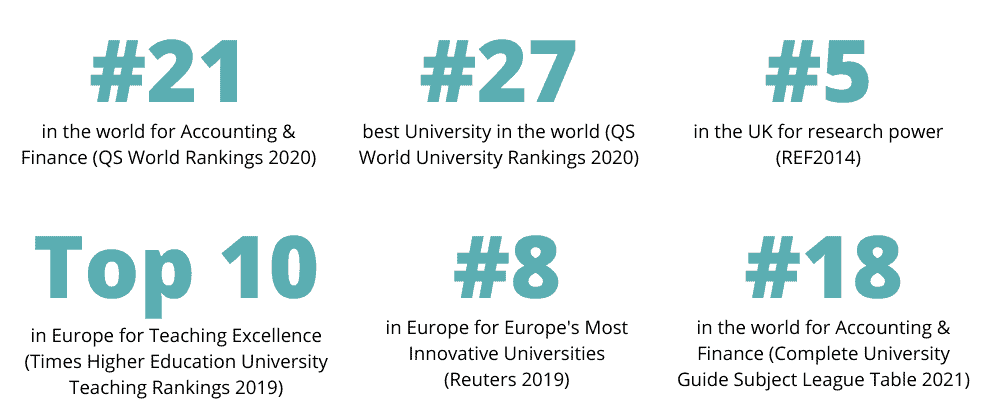 CLICK HERE to watch Dr Amedeo De Cesari share some of the global trends in finance from Private Equity, to Shadow Banking, and FinTech.