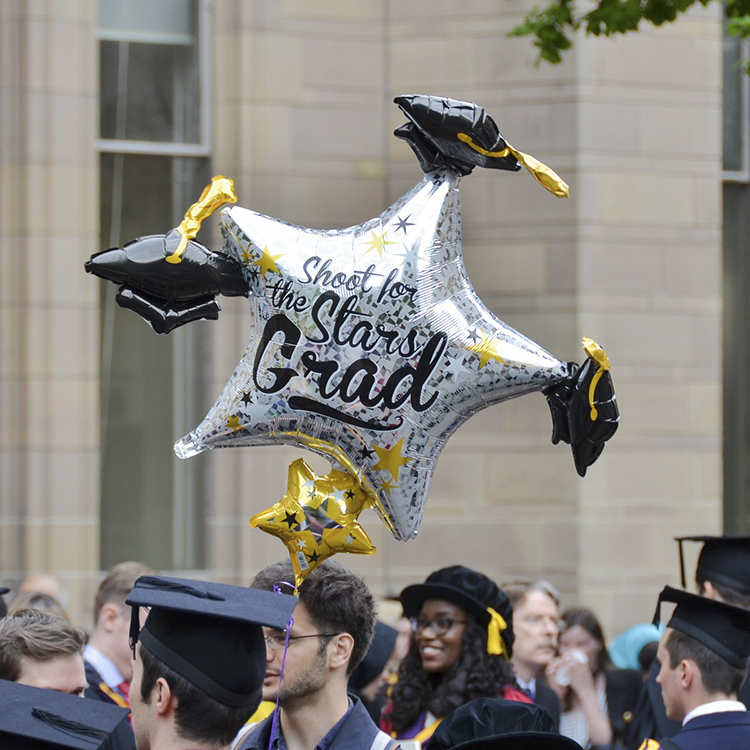 The University of Manchester has been named the most targeted university by the UK's top 100 graduate employers for the third year in a row, according to The Graduate Market in 2020.
The Graduate Market in 2020 is an independent annual review of graduate vacancies and starting salaries at the UK's leading employers. It is carried out by High Flyers Research.
This is the fifteenth year that the organisation has produced the independent assessment of the graduate job market. In that time, no other institution has been number one more frequently than The University of Manchester or ranked as consistently amongst the top three.
This is just the latest graduate employment achievement for the University follows other recent successes. Manchester was named the University of the Year for Graduate Employment by The Times and Sunday Times Good University Guide 2020.
It was also ranked in the top ten UK universities for overall graduate employability, alumni outcomes, employer reputations and partnerships with employers in the latest employability rankings from QS which lists more than 1,000 universities globally.
The Alliance Manchester Business School has moved up to 5th in the UK, 11th in Europe and 45th in the world in the Financial Times annual ranking of the world's best MBAs.
Dr Axele Giroud, Professor of International Business, has co-organised and taken part in two major online events for global policymakers in recent weeks. The first webinar for the Euro-Asian Management Studies Association (EAMSA) looked at how multinationals have been managing supply chains during the pandemic.
The top ten universities targeted by the largest number of top graduate employers was Manchester, Birmingham, Warwick, Bristol, Cambridge, Nottingham, Leeds, University College London, Sheffield and Oxford.
Professor April McMahon, Vice-President for Teaching, Learning and Students, said: "I'm delighted that, once again, the University has retained its position as the most popular destination for the UK's top employers to find the best and brightest graduates.
"As always, it demonstrates the immense amount of effort and hard work our students and graduates put into their studies and additional co-curricular activities that gives them the edge in the graduate employment market."
High Fliers Research is an independent market research company which specialises in student and graduate research. The company also produces The UK Graduate Careers Survey, a comprehensive annual study of over 20,000 final year undergraduates at thirty-four leading universities, which is supported and funded by up to 75 national and international employers each year.
Tammy Goldfeld, Head of Careers and Employability at the University, said: "This is another great achievement for the University and our careers service. It also shows the huge effort a large network of academic and professional staff put into helping our students to succeed once they graduate."