The United Nations' Sustainable Development Goals give us all a target of addressing global challenges by 2030. It's a mission that aligns with The University of Manchester's commitment to social responsibility, embodied in our people, as these three stories show.
In its first ranking of societal impact against the UN's 17 Sustainable Development Goals (SDGs), Times Higher Education ranked The University of Manchester the best university in Europe and third in the world.
Through partnerships tackling global challenges, work with local communities and its evolving green spaces, the University is having a civic and global impact that's making a real difference.
These are just three examples of how the University's people are working towards the SDGs.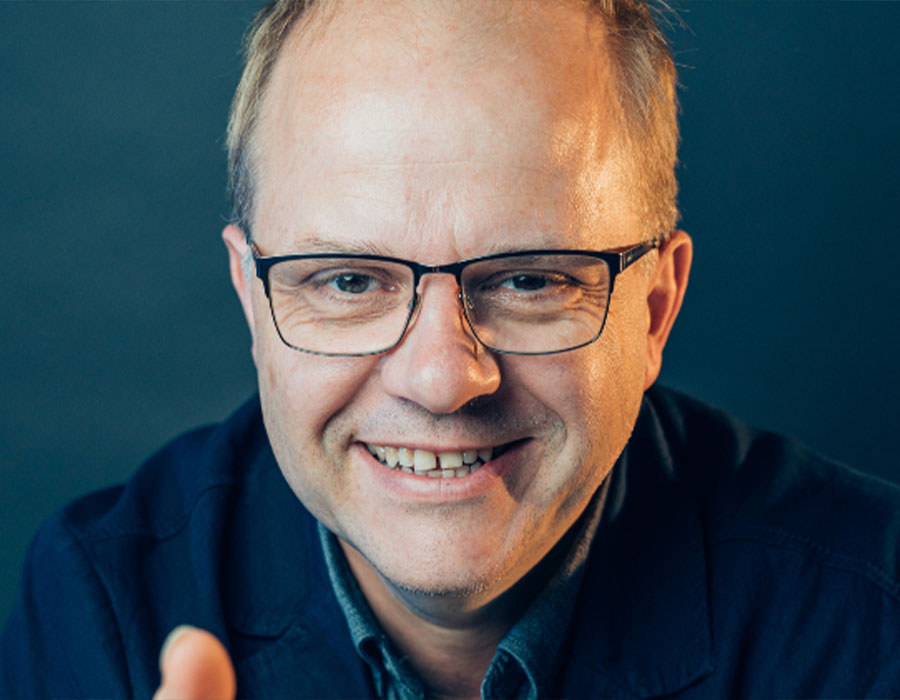 Bertrand Taithe, Director of the Humanitarian and Conflict Response Institute and Professor of Cultural History. SDGs addressed: Peace, justice and strong institutions; Partnerships for the goals.
As a historian, Professor Bertrand Taithe brings a special brand of analytical thinking to the Humanitarian and Conflict Response Institute (HCRI).
As a founding member, he's seen the Institute grow from four students to hundreds; one member of staff to 23. Its network spans the world's top universities and organisations including the International Federation of Red Cross and Red Crescent Societies, Save the Children and Médecins Sans Frontières (MSF).
In January 2018, in its tenth year, the HCRI was made a World Health Organization (WHO) collaborating centre, which was "quite significant because in the humanities there aren't many collaborating centres with the WHO," according to Professor Taithe.
The impact the HCRI has made in a decade can't be understated, developing programmes for organisations to respond to disaster and conflict, and combat global inequalities by using multidisciplinary thinking across medicine, development and the humanities.
"A lot of the work that we try to do is engage our co-partners and create knowledge. We maintain independence but maintain a critical stance and critique what makes those institutions function," Professor Taithe explains.
The University's desire to focus on social responsibility and foster exchanges between Faculties has, he believes, been pivotal in the HCRI's success.
"What we've achieved in the last 11 years is a platform for international engagement, and that's not easy," reflects Professor Taithe.
"For the Red Cross or MSF to come to Manchester to talk to us and collaborate, to me that's a big deal and that's gravitas we've earned."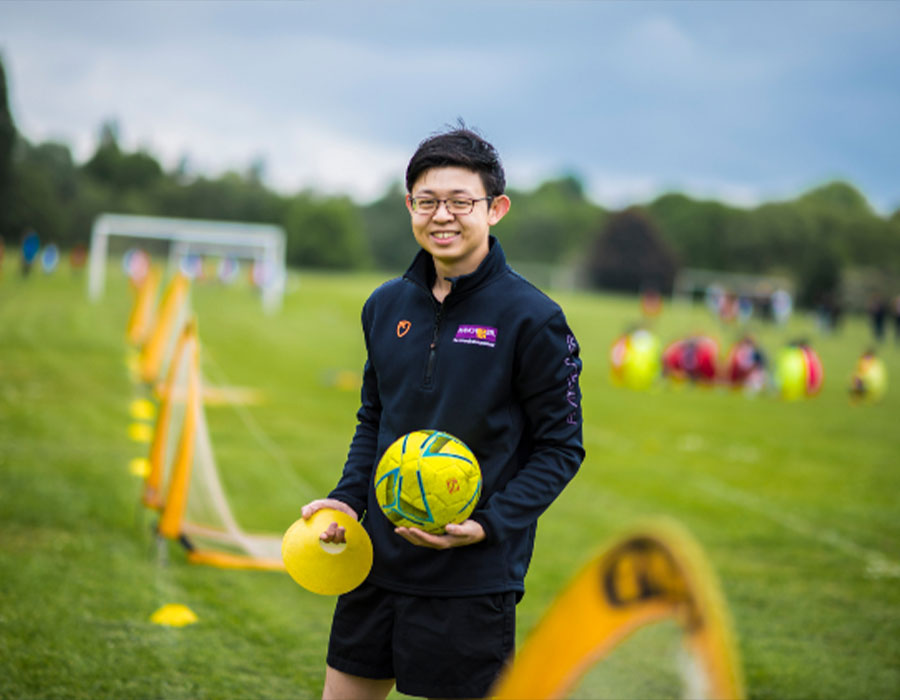 Elias Wee, BSc Management (International Studies) student. SDGs addressed: Good health and well-being.
Elias Wee volunteers as a children's football coach at the Fletcher Moss football club in nearby Didsbury, where he coaches children aged three to twelve from a diverse range of backgrounds, all hoping to follow in the footsteps of their heroes.
"Playing sports, and playing with other people generally has big benefits," Elias explains. "As a volunteer, I play football with the children and try and get them involved. They know I'm here to have fun, as well as play sports. I find it really fulfilling and I get a lot out of it.
"One time we were warming down after a session and the kids asked if I was coming again next week because they enjoyed their day with me, which I found really heart-warming. And the parents come up and thank me – it's nice to feel appreciated."
Elias believes that the University fosters a culture of involvement for the benefit of the wider community, which is why he was excited to run as part of the University's Purple Wave in the Simplyhealth Great Manchester Run. Raising money for charity in this vast communal activity felt very special to him.
"When I came to Manchester from Singapore it was a new environment, culture and experience," he says. "But my advice to students is to not be afraid, to step out of your comfort zone because you can learn so much about yourself.
"You can choose to spend a weekend morning sleeping in – or you can maybe do something great."
Find out more about sports volunteering opportunities at the University. 
Nature and culture for all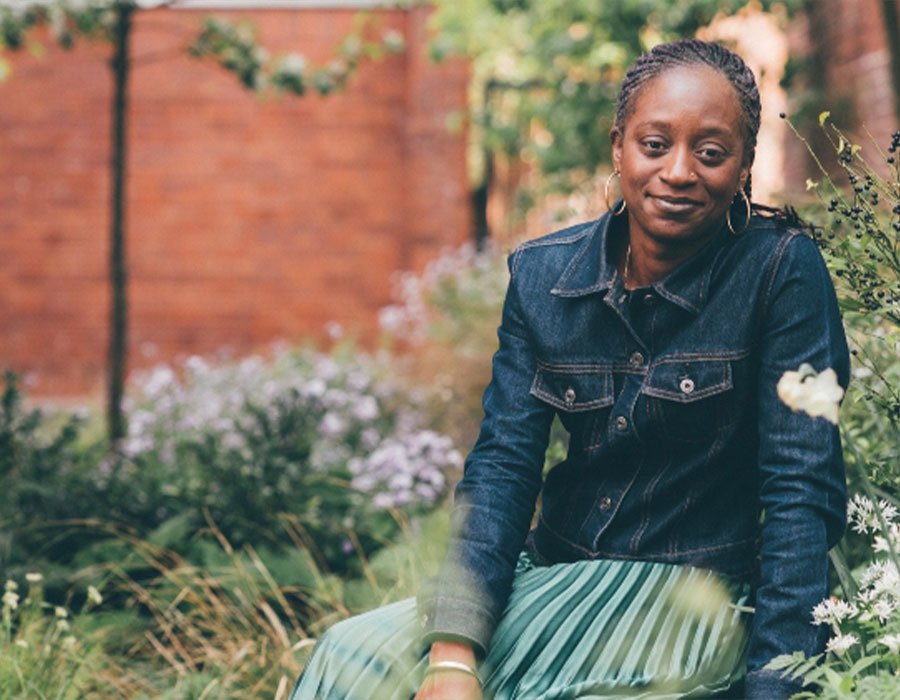 Francine Hayfron, Cultural Park Keeper, the Whitworth. SDGs addressed: Sustainable cities and communities; Good health and well-being; Life on land
When Francine Hayfron saw the job ad for a Cultural Park Keeper at the University's Whitworth gallery, she thought: "This is made for me."
A former radio producer with a bug for horticulture, she relished the challenge of bringing the benefits of green spaces to the wider Manchester community – and she hasn't been disappointed.
"Using the arts to engage and improve well-being, the points that are the most rewarding are the people," Francine reflects. "Someone just saying it's made a difference to them just coming here and doing this activity, or people who say 'I never thought I'd enjoy gardening so much', those instances are the most rewarding."
Since taking up the post, which is supported by the Esmée Fairbairn Foundation, Francine has noted a shift in public focus on mental health and well-being. The park's strategy reflects these priorities for helping to nurture people as well as the planet.
"Ten years ago we were kind of banging on the door thinking there's so much evidence, and we need the people in government to recognise this. We can see it moving a little bit quicker now," she says.
Helping to create an environment that reflects the neighbouring community is important too. "Particularly in this community, where there's so much diversity, there's got to be diversity within," she says. "This was again something that made it appeal to me, being female and black."
Social cohesion is a priority for Francine, who believes green spaces are key to reducing the health inequalities gap.
"Access to green space is so important," she says. "It's about what you can do in these spaces and what these places can achieve within communities."