Manchester is a place where students have opportunities to grow, to lead and to make a difference, both through their studies and beyond via the University's Stellify programme.
With a keen awareness of some of the world's most pressing problems, four of our students recall how a chance experience sparked the opportunity to think independently and creatively, inspiring them to give back to the city.
Broadening their horizons and opening up their future, they're blazing a trail for others to follow.
Jonah Ogbuneke, MEng Chemical Engineering with Energy and Environment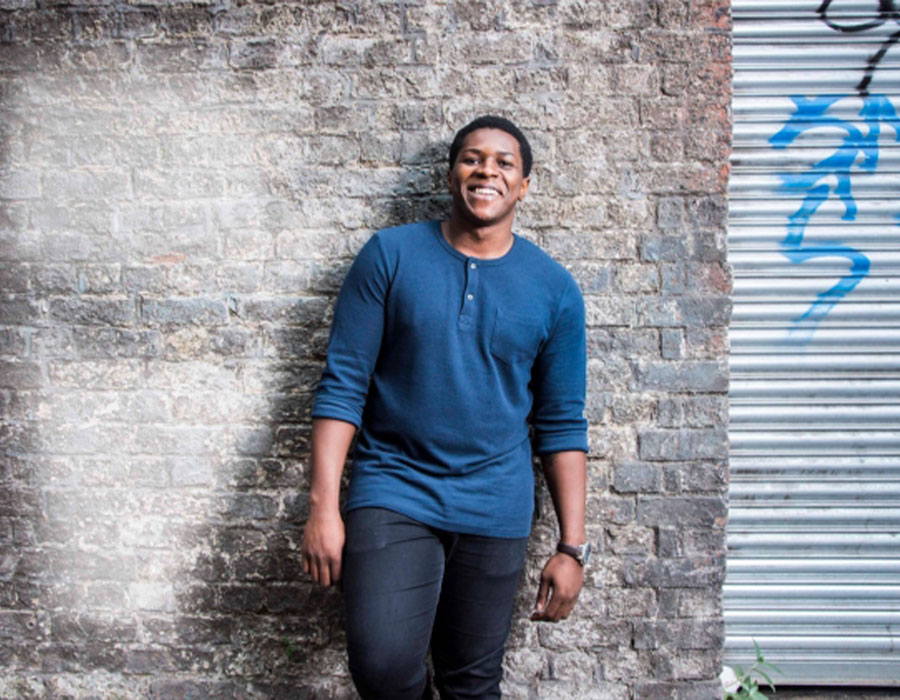 It all started with a chance meeting with a homeless man called James in Manchester's city centre. That moment ignited Jonah's desire to raise awareness of homelessness through a unique mix of music, art and culture. Today, meeting Jonah on his way to register his Love for the Streets project as a community interest company, it's hard not to be inspired by his infectious enthusiasm and enterprising ideas.
Jonah describes Love for the Streets as a "non-profit events and digital marketing social business that specialises in volunteer recruitment campaigns". His creative approach has seen him receive a Points of Light award from the Prime Minister. These accolades recognise outstanding volunteers who are making a change in their communities.
Jonah says: "The team behind Love for the Streets have our five-step process as their goal – immerse, emote, educate, community, action. What this means is we work with charities, get the attention of young people and educate them on the issues using events, content and social-media marketing to build an online community and drive people to volunteer."
It's easy to see how their ideas appeal to a student audience – parody news videos created with local partners use comedy and student culture to highlight complexities within the homelessness issue and tackle perceptions, for example the narrative of spice addicts and rough sleepers.
A music festival collaboration with local promoters Hit & Run and Levelz saw students able to attend for free as long as they brought along non-perishable food items – 875kg of food was given to Manchester Central Foodbank with an additional £1,000 in financial donations.
The team comprises four directors plus seven regular and 15 part-time volunteers. "Everyone feels empowered to input ideas and knows that Love for the Streets belongs to them too – that's the key to our success," says Jonah.
And what of the future? "We're currently working on making Love for the Streets more sustainable – with support from EY Foundation's Accelerate programme for social enterprises," Jonah reveals. "We also want to harness our students' skills. We're talking to a local organisation about students with TEFL (teaching English as a foreign language) getting experience working with refugees.
"The team has worked tirelessly to find innovative ways of engaging students on the issue of homelessness and mobilising them to support the incredible work of Manchester charities.
"I could not be prouder of the entire team and all that we've accomplished."
Alessia Xu, MEng Chemical Engineering with Industrial Experience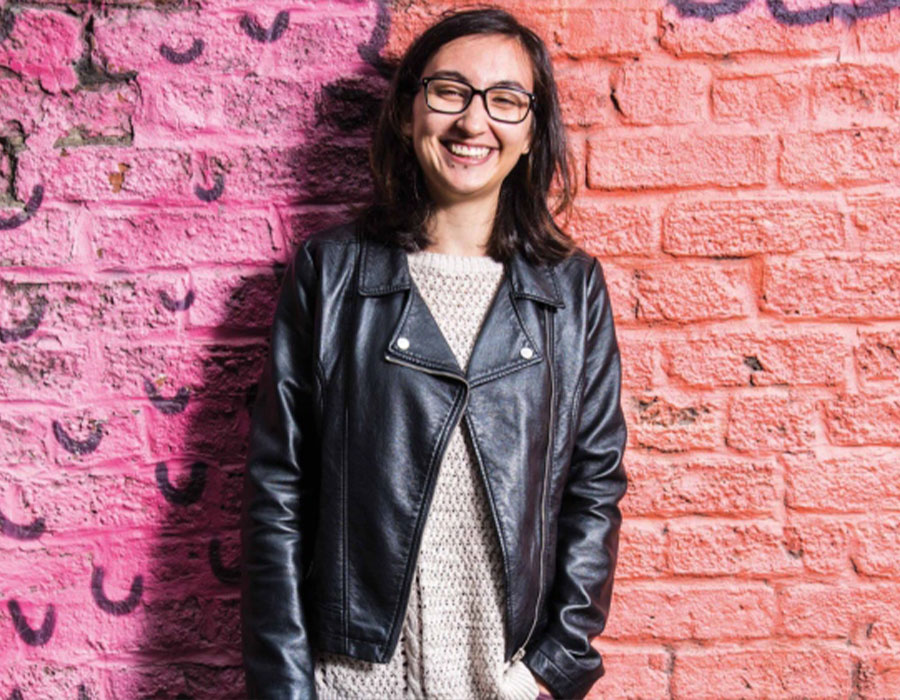 When Alessia arrived at Manchester in 2015 from a small Italian town, she was one of the first undergraduates to undertake the pilot of the University's Sustainability Challenge, where students worked in mixed disciplinary groups to plan for a fictional university campus.
The experience sowed the seeds of discovery around environmental sustainability and community, inspiring Alessia to sign up for a taster session with the Incredible Edible urban gardening scheme at the University's Volunteering Fair.
Incredible Edible was started in Todmorden, West Yorkshire by Pam Warhurst (a Manchester alumna) and Mary Clear, with the aim of enriching the local community through food. Championed by TV chef Hugh Fearnley-Whittingstall, the initiative now has almost 50 groups across the UK and many more worldwide.
Alessia says: "I found the Sustainability Challenge  very interesting and it highlighted to me that it's possible to be sustainable in diverse ways – it's the small things that can make a difference.
"I wanted to try something completely new, and the chance to work with Incredible Edible, transforming unused and overgrown land into areas where fruit and vegetables can be grown, gave my volunteering an environmental focus."
Alessia is now a project leader, which involves organising five or six events a year. With the help of the network, the number of student volunteers in Manchester has doubled in three years.
Inspired by the work of Incredible Edible, a project has started at the University's Whitworth Park halls of residence to bring the benefits of growing produce to students. "We've utilised space to grow carrots, potatoes and strawberries – as well as herbs such as thyme and rosemary," Alessia explains.
"Being able to eat locally grown produce gives students a better awareness of where food comes from, encourages healthier eating and hopefully inspires them to come along and help!"
Alessia hopes that the group can expand to involve more local residents and construction companies in identifying spaces for development, and team up with local gardening associations to share knowledge and expertise.
"Volunteering definitely helps you grow as a person – it's a different experience from study, allowing you to meet so many new people with diverse opinions. For me, as a chemical engineering student, it's enabled me to think outside my discipline, which by its nature is very technical," she says.
"Here at Manchester, volunteering is embedded in the very heart of the University's culture – there are so many opportunities to try something new, which in turn can have such a positive impact on our communities."
Joshua Strange, MBChB Medicine – and winner of a University Making a Difference Award 2018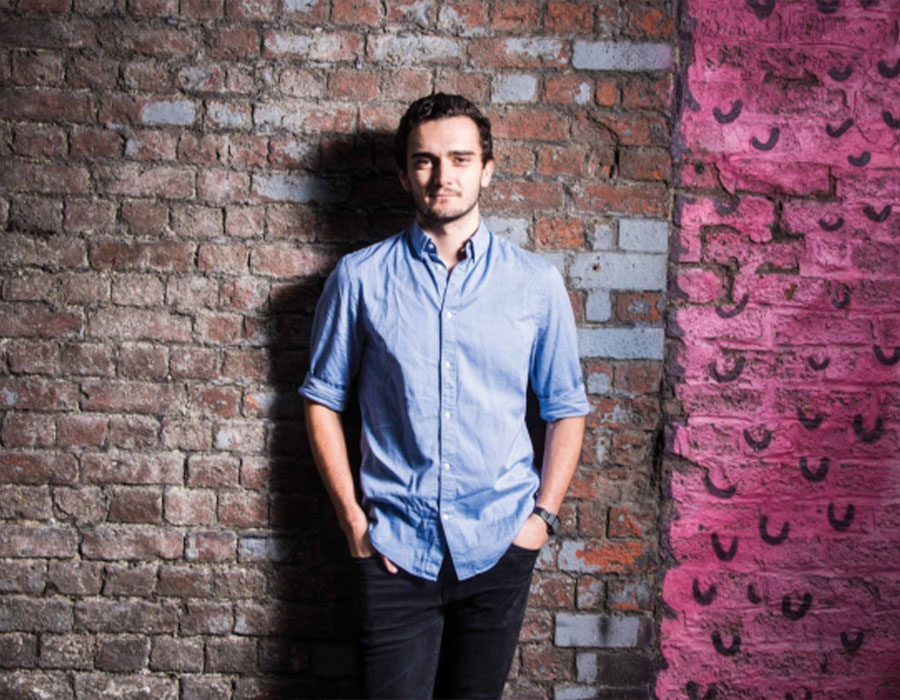 It was in his first year that Joshua heard Dr Pip Fisher, a GP, talk about working with homeless and refugee patients. Inspired, he decided to set up a student society aimed at raising awareness of hard-to-reach patient groups.
Joshua remembers: "I was struck by how these patients were often the most desperate for health care and yet had the worst access to it. High levels of homelessness in Manchester made me want to do something to change things.
"Students have so much to offer to society. I think we underrate what we're capable of, because we feel we're so early in our professional lives. But actually, we already have so many useful skills which we can offer to the world around us. We can change the world for the better."
The society directs students to homeless charities where they can help out, such as drop-in centres or night shelters. Students are also encouraged to observe health-care professionals working in this field, for example at a dental practice which treats homeless patients and a nurse-led clinic within a homeless day centre.
Talks and workshops on homeless health-care topics support these activities and are open to all interested students. These are often attended by charity workers wishing to learn more.
Joshua adds: "We have to stay within the competencies of what students can do, but over the next few years we are hoping that volunteers can be directly involved, helping out with simple tasks – such as recording body measurements and blood pressures.
"We hope through our society our future health-care professionals are better prepared to interact with this patient group, who are so often in need of good medical care yet excluded from it."
Now entering his final year of study, Joshua reflects on his Manchester experience. "I think we're so lucky at Manchester, to be part of such a vibrant university and city. We are surrounded by so many incredible, enthusiastic people – from students and academics, to local volunteers and community leaders.
"You don't have to search far to find people who share a passion with you. I would encourage students to pursue any interest they have. Don't be afraid to reach out to people to try and do new things."
Sara Kurdi, BSocSc Social Anthropology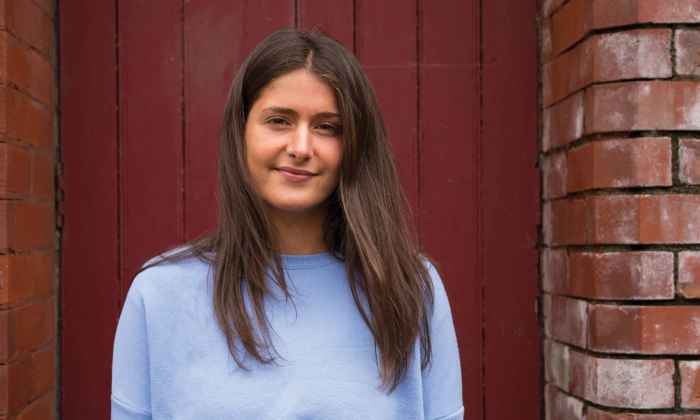 Image courtesy of Paddy Crich
"I never imagined that I would be able to run 10 kilometres, especially as I'd just given up smoking," Sara remembers. She'd entered the Simplyhealth Great Manchester Run to raise funds for Manchester Central Foodbank, one of the only student-led food banks in the country. But for Sara, the finishing line was just the beginning.
Sara decided to attend a volunteering session to see how financial donations would help the food bank's work. She found a warm, welcoming environment for some of the city's most vulnerable people.
"I have personal experience of some of the issues the food bank's clients face and I wanted to understand better the role that food banks are playing to address some of these," she explains.
Sara's interest in the world of food banks was also growing thanks to the anthropological theory unit on her degree course. "As students, we're so focused on our education and it's very easy to lose sight of what's going on around us," she reflects. "This is a part of my life that is totally given to something else. And meeting and talking to such a variety of people has improved my interpersonal skills and confidence."
Sara started by organising donations into boxes but her role has expanded to include one-to-one meetings with clients to identify and record reasons for food-bank use. "Working on administration has opened my eyes to the societal problems people are, sadly, increasingly facing. It's completely taken me out of my comfort zone."
While Sara is embarking on a year abroad at VU University Amsterdam, she's also thinking ahead to her final year – and the food bank has approached her about becoming a trustee on her return. "At the food bank, we like to think there will be a point where our help is not needed, but in reality, there are a range of economic and social reasons why people need to use them and the problems we see do not always have easy solutions," she explains.
"Becoming a trustee is an exciting, slightly daunting challenge, but the skills and experience I'll gain will be invaluable when I graduate.
"We could potentially be making decisions about how the food bank is run. That ultimately has an impact on people's lives, their communities and society."

Stellify – grow, lead and make a difference
'Stellify' means 'to change, or be changed, into a star'. At The University of Manchester, every undergraduate is invited on this journey.
Students are able to take on fresh challenges, meet and work with a wide range of people, contribute to local and global communities, tackle issues of global importance and gain new skills through hands-on activities. They learn to think independently and creatively, setting them up for a lifetime of success.
The Stellify experience 
Stellify allows students to choose their own path towards becoming a Manchester graduate. Here are just some of the steps along the way.
Ethical Grand Challenges engage students in questions relevant to global societies and contemporary workplaces, while undertaking community volunteering and leadership experiences. One challenge is undertaken for each year of study in the fields of sustainability, social justice and workplace ethics.
Optional course units from Manchester's University College of Interdisciplinary Learning (UCIL) incorporate learning from world-leading minds and different subjects into degree studies. UCIL introduces issues, topics and new ways of thinking, tackling key questions facing society in the 21st century. Each course unit is credit bearing and can count towards a student's degree.
Through volunteering opportunities and ideas, students can gain hands-on skills and experience while contributing to communities at a local, national and global level. A student's education isn't confined to campus – they can also develop an awareness of their responsibilities.
Those who want to push further can work towards the Stellify Award – the University's most prestigious extracurricular accolade for undergraduates, enabling them to stand out from the crowd to future employers.
A core goal for the University
Manchester is unique in UK higher education in having social responsibility as a core strategic goal. Stellify allows students to share in the University's commitment to make a positive difference to the life and future of our region by taking socially responsible decisions that have real, beneficial, measurable impacts on the people and the world around us.