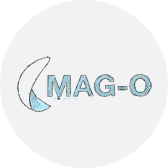 There has been a digital revolution in the travel industry providing discerning customers with ever greater control over where they stay, how they get there, and what they do when they arrive. Disrupters such as Uber, Airbnb and low cost operators have set new standards in customer engagement and all operators vie for ownership of the customer journey and their share of customer spend.
Needing to embark upon a digital transformation journey and recognising the challenges of implementing change within such a large-scale and regulation driven business, MAG established MAG-O as a separate disruptor business unit within the group.
Using a co-creation model Alliance MBS worked closely with MAG-O commissioners to embed an interactive and inspiring leadership programme that equips the senior team with the fundamentals of digital business to create a shared understanding and new ways of working.
The key themes running across the programme include:
Digital business concepts
E-commerce
Design thinking
Key issues in digital marketing
Importance of the customer in digital marketing
Adaptive leadership in a changing world
By linking the programme directly with board-approved strategy and demonstrating the use of key tools and techniques using MAG-O data and scenarios and developing bespoke case studies based on the most pressing challenges faced by the business the whole programme provided rich experiential learning.
"The programme had to be different; we could not roll out a leadership programme like the ones delivered before within MAG. It had to be leading edge, interactive and inspiring. Leadership theory is always helpful but case studies enable application of learning and getting out into businesses to observe the customer journey and further embed our thinking was hugely valuable. The programme was also digitally enabled."
— Kelly Singleton, HR Director MAG-O